Return to Headlines
Virtual Learning Schedule and Behavior expectations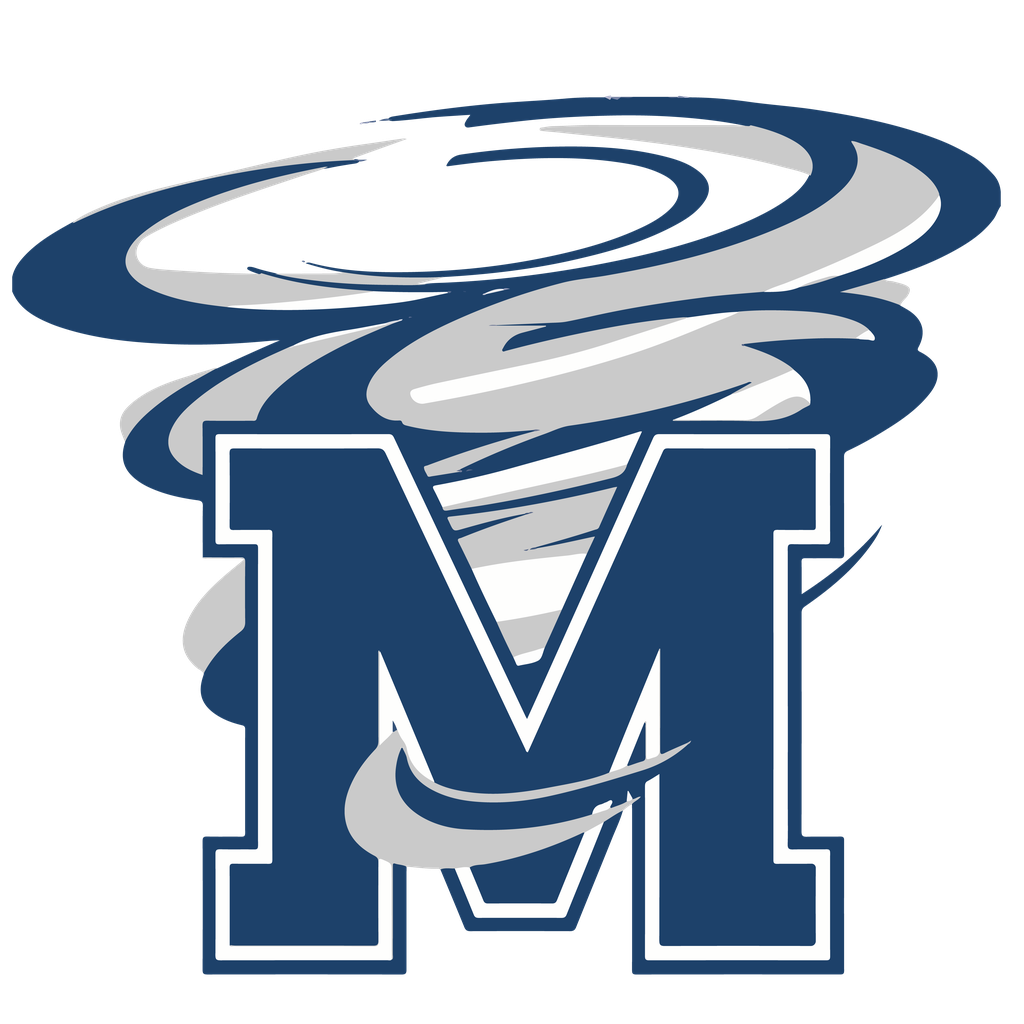 Mayfair Middle/High School
Principal's Update 8/16/2020
Dear Mayfair Middle/High School Parents and Guardians,


School starts this Tuesday, August 18th. We are holding our last Chromebook Distribution day tomorrow, Monday, August 17th, from 8:00 a.m. to 11:00 a.m. in the North parking lot off of Allington. You may also return last year's textbooks at this time.

If you completed your student's data confirmation, their schedules will be visible on Aeries Parent Portal. Here is the link to complete your data confirmation: https://tinyurl.com/y3pt7qqs

Below is the virtual bell schedule for Mayfair Middle and High School students.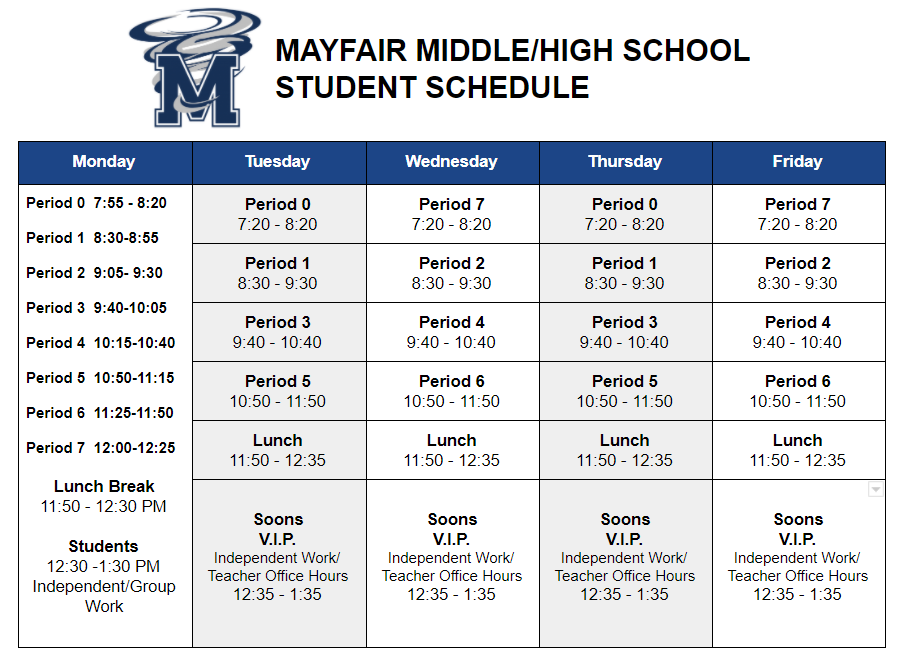 Because this may be your first time using the district's Chromebooks, here is a link in English and Spanish (begins on Slide #8) that will take you step by step on how to use a district-issued Chromebook: https://tinyurl.com/y3ptxh33
The Bellflower Unified School District is also holding virtual classes for parents to familiarize them with Google Meet, Google Classroom, and other applications we will be using during virtual learning. Here is a link to register for these classes: https://crafty-architect-5944.ck.page/8dfe048b70
In order for students to successfully login to their Chromebook, they will need their student email address and password. If they are using their personal device or computer, students must still open a Chrome browser and log into his or her student email account using the student email address and password. Student's email address and password are available on the Aeries Parent Portal in the Student Info Tab. Click on Demographics, then click on Student Tab 2.
Here are the student expectations while meeting virtually:
Students must be on time to class.

When participating in Google Meet, students and/or parents are not permitted to take pictures, record sessions, or post anything online.

Remember, it is not legal to record, post images or content without the permission of each individual.

Please inform everyone in your family when your child is on Google Meet.

Only the student should be participating in Google Meet. Other family or household members may not participate in Google Meet.

Students must communicate and behave with the same respect and consideration as if they were in the classroom.

Students are required to show themselves on camera. If there is a compelling reason students are not able to show themselves on camera, they will need to speak with the administration. Administrators will communicate with the student's teachers.

Students must "mute" themselves when they are not speaking during class to avoid distraction and disruption during class.

Students are expected to complete assignments with integrity and academic honesty and do their best work.

Students should do their best to meet timelines, commitments, and due dates.

Students should communicate proactively with their teachers if they cannot meet deadlines or if they require additional support.

Students should comply with BUSD's Acceptable Use Policy, including expectations for online etiquette.

Students are expected to be dressed in appropriate school attire and follow the dress code.
We are one day away to a historic start of the 2020-2021 school year and we look forward to serving your students. If you have any questions or concerns, please call the following numbers: For English, (562) 246-6220 and for Spanish, (562) 444-8770.
Sincerely,
Mark Kailiponi
Principal
Mayfair Middle/High School

Copyright © 2020, All rights reserved.